District of Saanich Real Estate
Saanich

Overview
Populo Serviendo "Serving the People" is the motto of Saanich, a place that offers the perfect blend of rural and urban culture encompassing the character of beautiful Southern Vancouver Island. It beats with endless community spirit, artistic endeavours, entrepreneurism, fresh food farming, and family lifestyle. The roots of Saanich can be felt through the name Saanich itself, adopted from the Saanich First Nation meaning "emerging people" or "emerging land". Bordering on six other municipalities, Saanich is divided into twelve local areas for planning.
Browse All Listings
Saanich East Listings
Saanich West Listings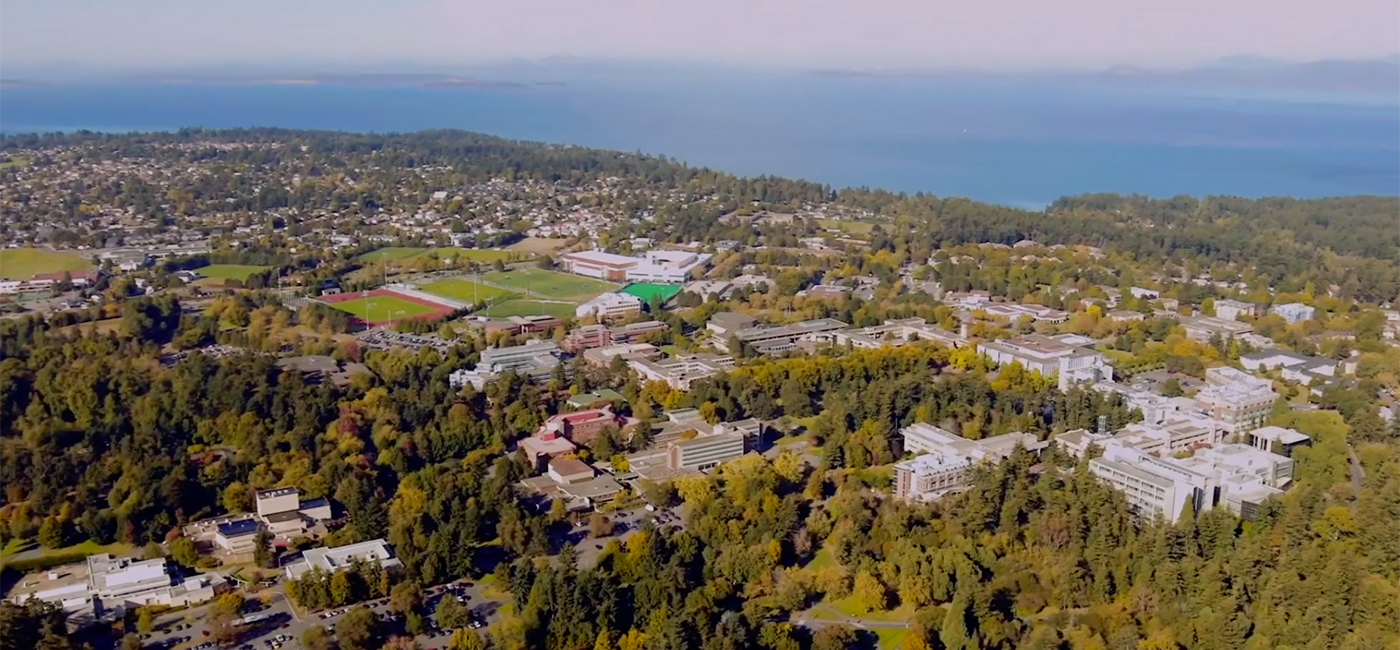 Living in Saanich
Parks
Continue reading below for information on the specific regions of Saanich East & West!
Saanich East & West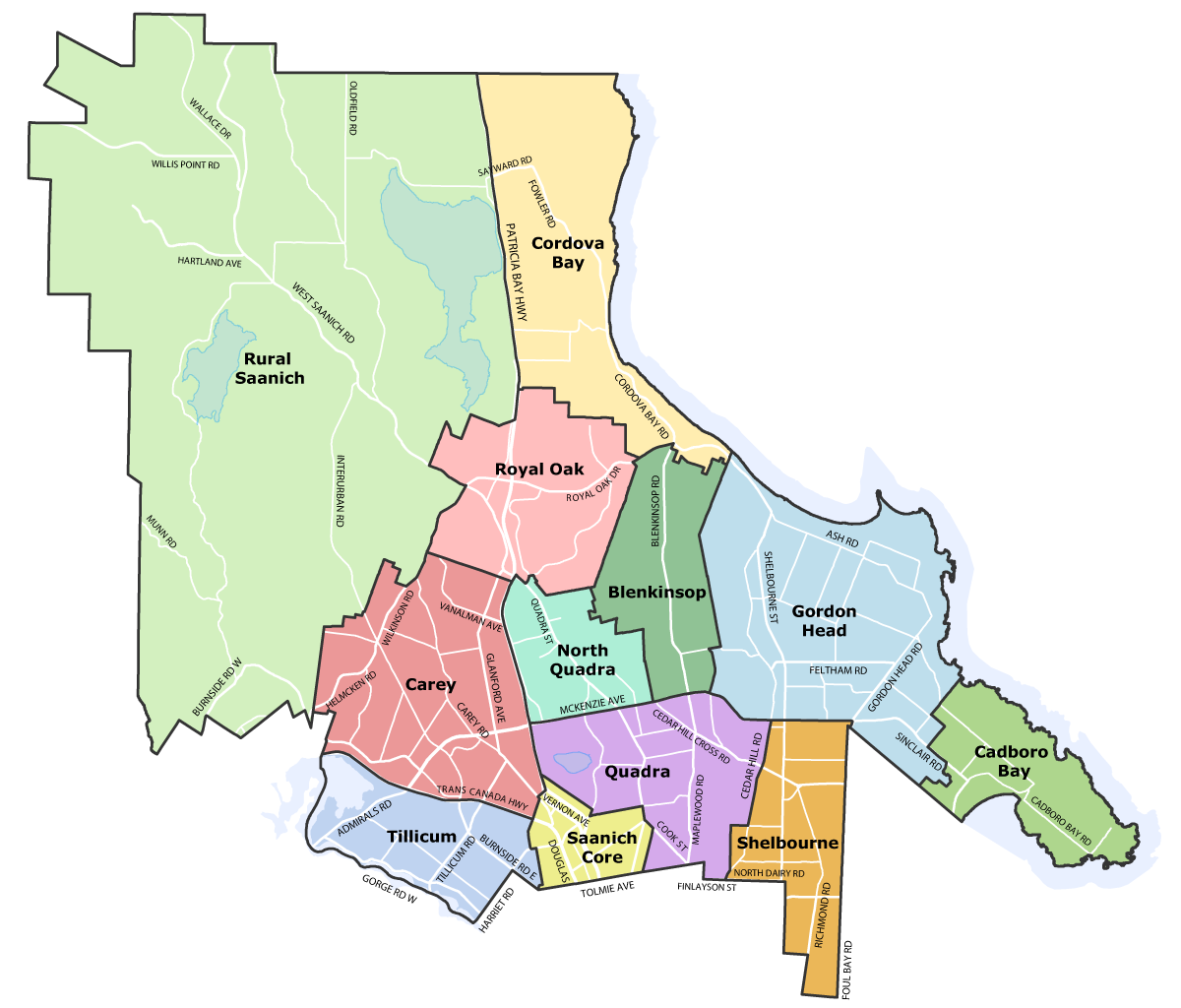 Saanich East
The eastern half of Saanich, aptly named Saanich East, is subdivided into nineteen neighbourhoods. As can be said for much of Saanich, the overall quality of life, leisure potential, community diversity, and capacity for growth in these neighbourhoods inspires many to call Saanich East home. There are stunning coastal beaches to remind you why you live in the Pacific Northwest, rolling farmland supplying fresh produce markets, and family-friendly suburbs where kids can safely play outside.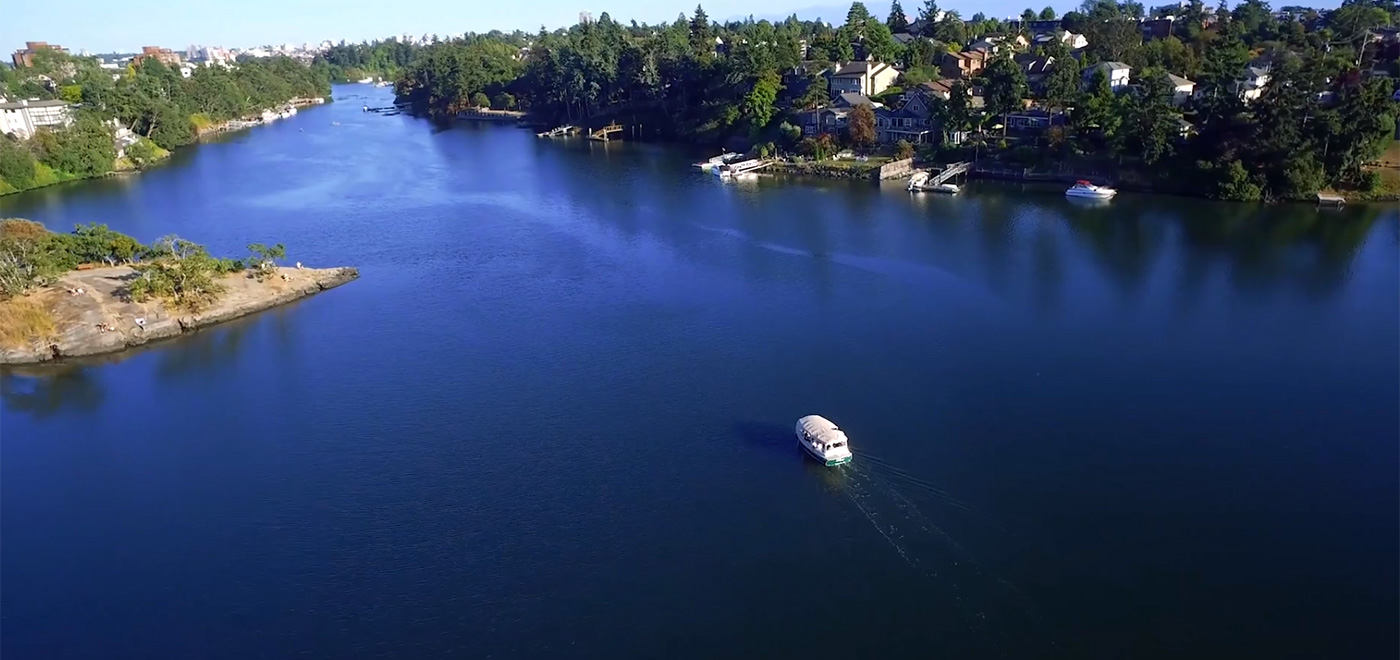 Neighbourhoods of Saanich East


Arbutus


Blenkinsop


Broadmead


Cadboro


Camosun


Cedar Hill


Cordova Bay


Gordon Head


High Quadra


Lambrick Park


Lake Hill


Maplewood


Mt. Doug


Mt. Tolmie


Quadra


Queenswood


Sunnymead


Swan Lake


Ten Mile Point


About Saanich East Homes For Sale
There really is something for everyone in Saanich East. There are numerous real estate options in, ranging from single-family homes to lakefront estates and mansions.
Living in Saanich East
East Saanich celebrates the essence of coastal living - with plenty of public beach access along Cordova Bay and Cadboro Bay beaches for family days out, more than 150 municipal parks, and over 100km of groomed trails. Mount Douglas and Mount Tolmie are easily accessible peaks with a variety of hiking options. Golfers won't be disappointed with several options available including Cedar Hill Golf Course, Blenkinsop Valley Golf Course, and Cordova Bay Golf Course. There are four community recreation centres in this region, as well as the University of Victoria which borders Saanich and the municipality of Oak Bay.
Blenkinsop Valley offers rolling green fields, fresh eggs and greens, and a more rural feel. Haliburton farm in Cordova Bay has been designated as "demonstrated farm land" for those interested in getting their hands dirty.
Access into downtown Victoria is easy, with a typical commute of 15-20 minutes by car, and plenty of residents choosing to ditch the car and cycle year-round. The Patricia Bay Highway is a major artery providing a direct route to downtown as well as up to the Victoria International Airport and BC Ferries Swartz Bay Terminal, as well as a quick link-up to Highway 1 for your North Island adventures.
Saanich West
Saanich West is a mixed community stretching from the northern rural landscape around Elk Lake and Beaver Lake (home of Canada's National rowing team) to the established suburban area of the Gorge. Part of the Core region, Saanich West corresponds to the western half of the municipal District of Saanich and is subdivided into 17 neighbourhoods. The variety in landscape and lifestyle is impressive in Saanich West - with plenty for those inclined to waterfront and fishing (Prospect Lake, Elk Lake, Beaver Lake), greenspace and access to the Galloping Goose Trail (Marigold) and a slightly more urban style (Gateway, Tillicum).
Neighbourhoods of Saanich West


Beaver Lake


Elk Lake


Gateway


Glanford


Gorge


Granville


Interurban


Layritz


Marigold


Northridge


Portage Inlet


Prospect Lake


Royal Oak


Rudd Park


Strawberry Vale


Tillicum


West Saanich


About Saanich West Homes For Sale
There are numerous real estate options in Saanich West, comprising rural land, renovated older homes, newer subdivisions, condominiums, and waterfront homes. Gorge-Tillicum benefits from the beauty of the Gorge waterway and Portage Inlet where a number of the older homes have been renovated, and Tillicum offers family-friendly neighbourhoods with mid-priced, single-family detached homes. The communities of Elk lake and Prospect lake up the Saanich inlet boast waterfront properties with large (and often expensive) lots. Closer to the city, Uptown and Royal Oak offer a range of character homes to condos.
Living in Saanich West
You are never short on things to do living in Saanich West. Cycling, running or walking along the Galloping Goose trail, you will need to catch your breath as you are captivated by the greenbelt in Marigold and the variety of wildlife that may cross your path. For those looking for activities around lakes, the 10km loop around Elk and Beaver Lake provides a great opportunity for jogging, horseback riding, or having your dog take you for a walk. Anglers will be pleased by the freshwater fishing on Prospect Lake, full of rainbow trout and smallmouth bass. Golf courses are easily accessible, and the Prospect Lake and Highland Pacific Golf Clubs will satisfy those in need of a swing.
Accessibility-wise, you are generally no more than a 25-minute commute from downtown anywhere in Saanich West. The Patricia Bay Highway is a major artery providing a direct route to downtown as well as up to the airport and BC Ferries Swartz Bay Terminal, as well as a quick link-up to Highway 1 for your North Island adventures. There are plenty of shops interspersed throughout the various communities, but major shopping centres include Broadmead Village (a slightly boutiquey centre in Royal Oak which also includes a grocery store, Canadian Tire, and restaurants) and Uptown, a larger scale open-air shopping centre that meets all of your shop-til-you-drop needs.
For families, Saanich Commonwealth Place is the local recreation centre with a variety of fitness activities, scheduled classes (from pottery to aerobics and everything in between), a branch of the Victoria Public Library and a competition-sized swimming pool with indoor water park. Other important local features are the Interurban campus of Camosun College, as well as the Pacific Institute for Sport Excellence (PISE) and Vancouver Island Technology Park.
Browse More Recommended Areas
Sotheby's International Realty Canada
Sutton Group West Coast Realty
Pemberton Holmes - Cloverdale
District of Saanich Listings Summary
District of Saanich - Town vs. Region Stats
Avg Price in District of Saanich: $1,526,500 / Region Avg $1,765,900
43%
Avg Taxes in District of Saanich: $5,100 / Region Avg $6,000
43%
Avg Sq. Ft. in District of Saanich: 2,075 / Region Avg 2,230
47%
Avg Price per/sqft in District of Saanich:$736 / Region Avg $792
93%
Avg Walkscore in District of Saanich: 40 / Region Avg 39
50%
Avg Year Built in District of Saanich: 1983 / Region Avg 1982
50%
Avg Days on Website in District of Saanich: 36 / Region Avg 43
42%
District of Saanich Real Estate Market Health