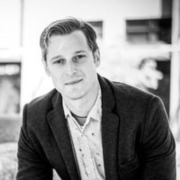 Testimonials
Brock has done an amazing job and walked through all the points that I needed to know as a first time home buyer.

He was more than patient with me as I asked all those home buyer questions. He listened to my "must-haves" and delivered exactly what I was looking for. I am happy to know I have found a trustworthy agent for myself and will be recommending him whenever I am able to.
Andy
Brock is a fantastic Realtor who provides customer service above and beyond industry benchmark.

He always worked in our best interest to ensure we got the house we loved, at the optimal price and conditions. He was very proactive and on multiple occasions got us viewings for properties within an hour of our request. He worked multiple late evenings, weekends and stat holidays to get us viewings, progress negotiations and complete on contracts. Importantly, he was there to reassure and assist at every step of the buying journey. We would hire Brock again.
Olivia and Tim
Brock delivered the home of my dreams!
He had wonderful insights on the homes we visited and was an active listener who narrowed the portfolio of homes and maximized my time spent searching. Coming from BC mainland his local knowledge and neighbourhood insights were key for me. Highly recommend his services!
James
Brock came highly recommended and he did not disappoint. He is both professional and personable and, as such, a real joy to work with. When visiting properties, he was able to spot things with a home inspector's eye and then when we did find our house, he went to the effort of re-viewing it with Mike Giordano to check everything was a-ok. As first time buyers, he really put us at ease.

Finally, he's super communicative and made the entire process completely seamless for us. We would recommend him to anyone. Thank you, Brock!

Clare Morrison-Porter
I had the best experience working the Brock Nordman. He was so diligent, professional, patient and understanding. He went above and beyond to make sure I found the right home for me and throughly explained everything to me ( which is a must for a first time home buyer!)
I cannot recommend him and the team at Giordano Collective enough- I am so happy I worked with them!
Rebecca Stelter
More Testimonials